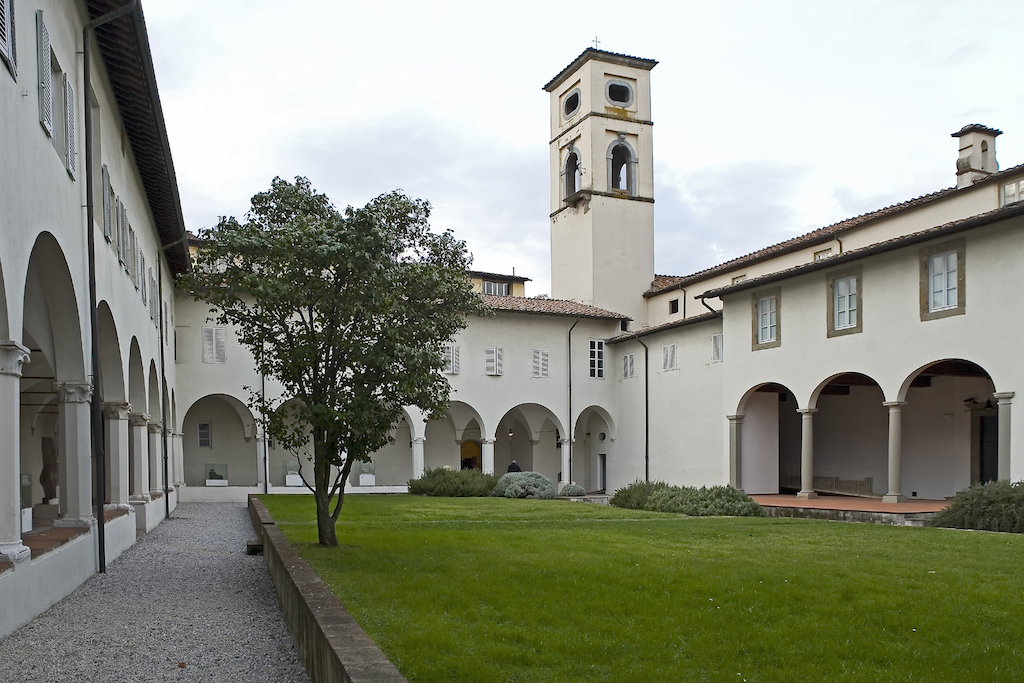 Monumental Complex of San Micheletto
The historical complex of San Micheletto has housed the Fondazione Centro Studi sull'Arte Licia e Carlo Ludovico Ragghianti since its founding.
The church of San Michele in Cipriano was built in 720 in the "borghicciolo", a natural extension of the suburb of San Gervasio.
The current church was rebuilt in 1195 (after it collapsed in 12th century due to its bad conditions) reusing ornaments and pillars of the ancient church.
In 1260 the church was named "Ecclesia S. Michaelis de Borghiciolo".
In 1433 the Prior of St. Bartholomew in Silice donated to the nun Marchesana of Pagano Portici, Mother Superior of the nuns of the Third Order, the church of San Michele, an adjacent house, a vegetable garden and other properties belonging to the church.
In 1460, the church became a monastery consecrated to the Order of Saint Clare.
From the beginning of the 16th century to the last years of the 18th century, several works consisting of masonry, decorative and restoration works were carried out.
In 1806, according to the decree of the Baciocchi Government, which provided for the abolition and the confiscation of the properties of the religious communities of Lucca, the monastery of San Micheletto was transformed in stables for the villa of the Princes Buonvisi.
In 1827, with the resettlement of the Poor Clare Nuns, the property was transferred to the religious community. They obtained the closure of the alley between the monasteries of San Micheletto and of the Visitazione and the construction of the wall that separates both the complexes from the Public Square and allows the exclusive use of the property common to the two monasteries.
Thirty years later, in 1857, the restoration works began.
In 1896, the Town Council asked and obtained the closure of the monastery, allowing the nuns the use of a small part of it.
In 1901, the Town Council returned it to the nuns; later, in fear of new oppressions, the religious community transferred the ownership of the monastery to the Religious Opera of Holy Land.
In 1945, the monastery, now inhabited by a small number of nuns, started a long series of leases with school institutes of most of the premises of the northern wing of the convent.
After the nuns abandoned the monastery, San Micheletto becomes a property of the Cassa di Risparmio di Lucca in 1972.
---