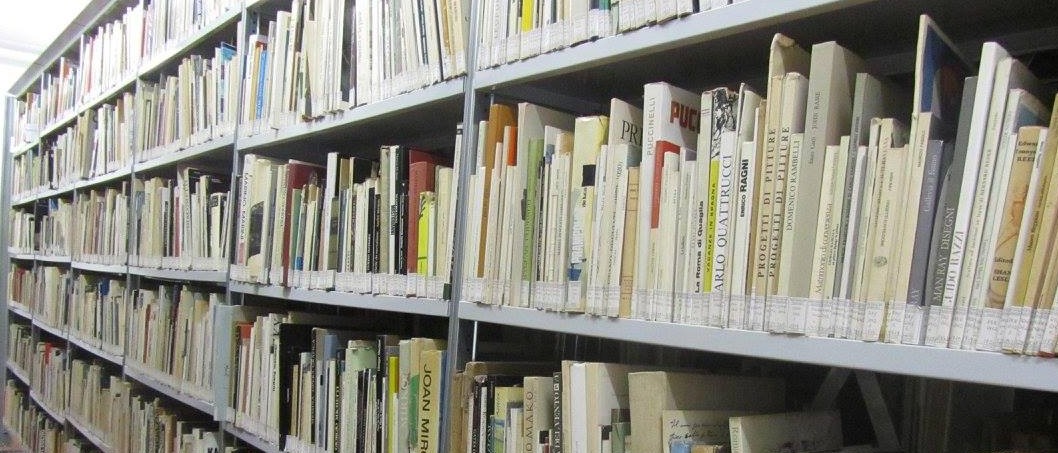 The library of the Fondazione Ragghianti is specialized in history of art and architecture, design, photography, theatre, video-art and other minor arts. It contains more than 7000 volumes and magazines; it holds more than 800 news publications, of which a hundred with a standing subscription.  Its collection of over thirty thousand art brochures, is also of great interest.
The library offers a reading room with twenty places available for users and two internet points for bibliographic research.
The Fondazione Ragghanti joins the Rete delle biblioteche e degli archivi della Provincia di Lucca (Libraries and archives network of the Province of Lucca).
To carry out bibliographic searches online, please consult the catalogue Sebina OpenLibrary at the link BiblioLucca@. Simply select "Fondazione Ragghianti" in the "select library" box at the top right and enter the keywords for the search.
DOCUMENT DELIVERY
The library provides the Document Delivery (DD) service to both private users and libraries. The requests, containing all the data useful for finding the material (for the magazines: year and number of the periodical, author and title of the article; for the volumes: author, title, publisher, year, pages and location) should be sent to francesca.pozzi@fondazioneragghianti.it, or info@fondazioneragghianti.it.
Reproductions will be sent exclusively by e-mail in the form of scans and on the basis of reciprocity, for personal use only, for study and research and in accordance with copyright and photo-reproduction law (maximum 15% pages of a volume or magazine (Legge 22/4/1941, n. 633).
All documents that might be damaged by reproduction are excluded from the service.
The library declines all responsibility in the event of non-compliance with the photo reproduction regulations.
In May 2015 the prestigious Italian magazine Giornale dell'Arte included the library of the Fondazione Ragghianti among the 20 most important art libraries in Italy.